Physio Ecosse – delivering high quality, professional and secure remote consultations.
What is virtual physio?
"Virtual physio" uses telephone or video calls to let us carry-out our physiotherapy sessions remotely which means you are no longer restricted by location, time zones or travel times!  
You can access the same high quality, 1:1 personalised physiotherapy appointments you would expect from our clinic from wherever you are using your computer, tablet or mobile device.  
We use our experience and evidence based knowledge to listen to your story, examine you and educate you about your condition.  We provide and progress rehab and fitness programmes and coach you back to health.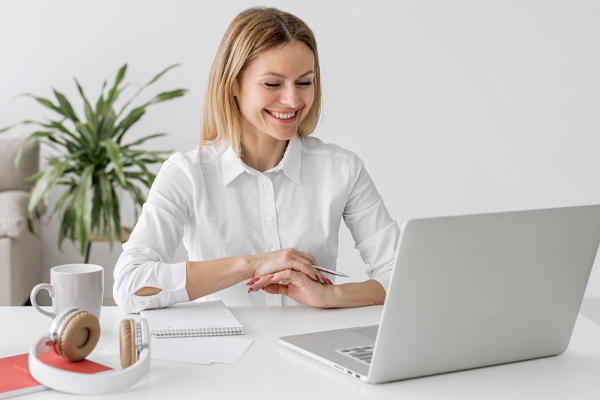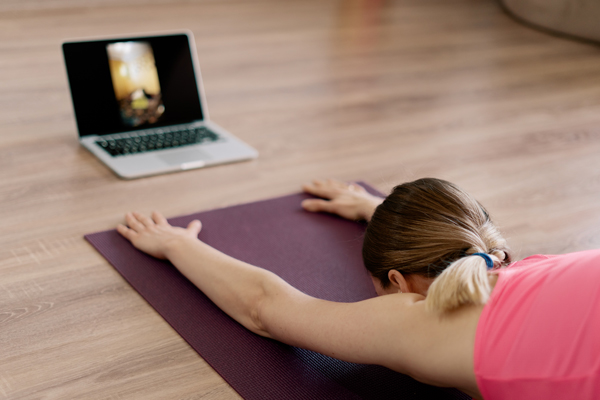 Why use Virtual Physio?
Seeing you in your own environment ensures that our programmes can be more specifically targeted to you.  Sessions can often be more focused as you've not had to rush through traffic to get to your appointment!  You don't have to arrange childcare or leave work early to get to the clinic and its often more convenient to have a quick check-in to see how you're getting on and progress your programme.
We believe that a virtual first approach is currently the safest way to protect us all from the spread of the coronavirus – using our screens rather than a clinic full of PPE.
The great news is that we know from research that there is no evidence of poorer outcomes from using remote consultations for most musculoskeletal conditions!
How does it work?
Once you have called the clinic to arrange a convenient time for your consultation, you will receive an email with a link that will let you join your appointment call.  All you need to do at the time of your appointment is click the link and you'll be taken into your treatment session – no login or passwords required – its that easy! For more information please click here to watch an instructional video.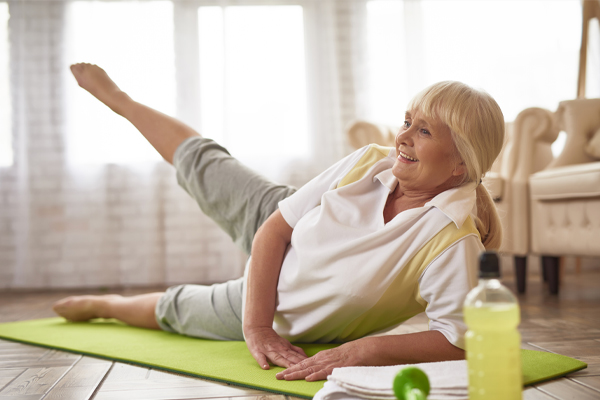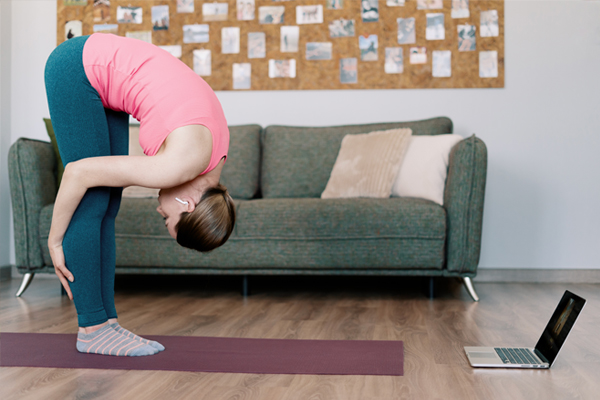 How do I pay for my virtual physio consultations?
You can now buy blocks of "virtual physio" time which you can use for video or telephone consultations and follow-ups. Payments for these blocks can be made by bank transfer or during your appointment using the clinic card machine.
Hints and tips for a successful consultation
If you have them, try to have items to hand that may be useful for exercise – therabands / foam rollers / gym balls (or improvise with tins of beans and old tights!)
Find a clear space where you are able to move around easily – the physio may need you to demonstrate certain movements or exercises
Arrange your appointment at a time you don't think you will be disturbed by other members of your household (like pets!)
Find a convenient place to set up your phone or tablet so the physio can see you
Wear loose clothing so that you are comfortable to move around
For help & further information on our virtual physio please call us on 01506 855470 or send an email to
enquiries@physioecosse.com